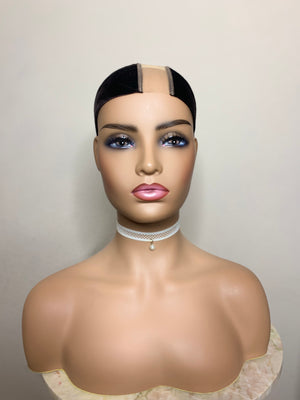 Wig Stay
Sale price Price $12.00 Regular price $15.00
Are you tired of needing a replacement for your elastic band? Are you tired of your elastic band being too loose or too tight? 


WIG STAY is perfect for you. Made of 98% satin and 2% spandex. Wig Stay will protect your edges and act as an extra layer for your wig without the extra bulk! 
Why you'll love it
lightweight fabric doesn't make you hot and doesn't add extra bulk to your wig. 


Reusable and durable 
Easy to clean; hand wash or machine wash
Beginner-friendly parting space for customization 
Versatile, wear your WIG STAY to the left, right, or middle with a lace closure or frontal. 
Liquid error (templates/product line 6): Error in tag 'section' - 'product-recommendations' is not a valid section type